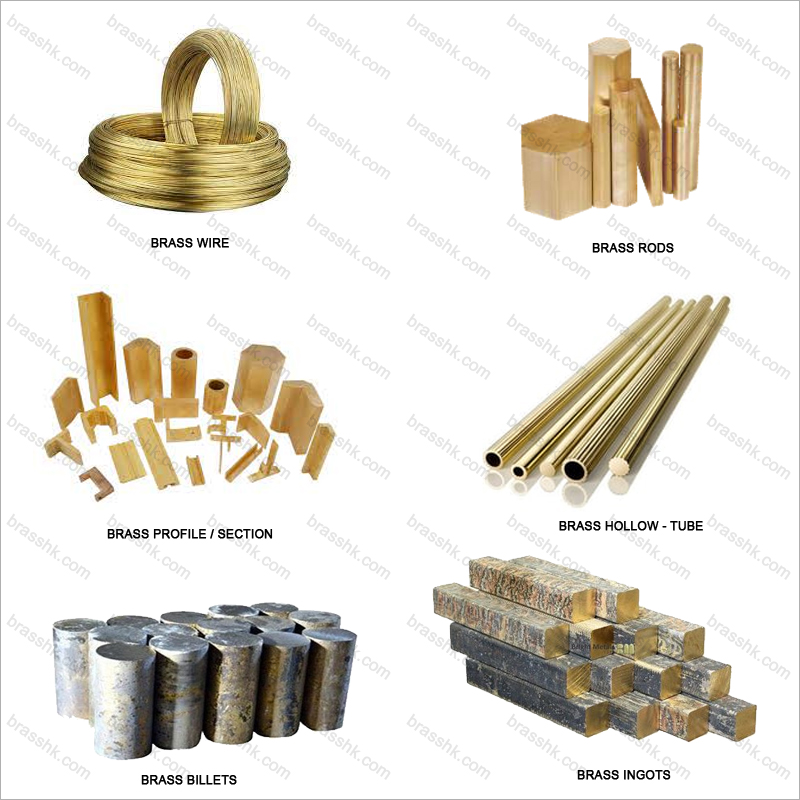 Manufacturer and Exporter of Brass Extrusion Rod, Profiles, Sections, Ingots, Billets, Wires, etc.
We Started as a small family run unit, and has since grown into one of India's leading Brass Rod Extruders. At our state of the art hydraulic extrusion plant in Jamnagar - India, we produce bars in round, hex, squares, rectangles, hollows and made to order shapes for customer specific applications. In addition to Brass Rods, our product line comprises of various grades of Copper Alloy Ingots and a wide range of Brass Components catering to the need of the customers.
Apart from the good machinability, corrosion resistance and higher strength properties, brass rods have other added benefits over Stainless steel and Aluminum.

Some close tolerance components like cable glands can be as much as 33% cheaper than Aluminum or Stainless Steel. The swarf resulting from the machining of Brass rods will give fine small chips which are easier to clean and it reduces machine tool wear and use of lubrication whereas aluminum gives a constant build up of swarf when machining resulting in faster tool wear. Stainless steel components can be two to five times more expensive than identical items made in brass.

Brass Extrusion rods are an excellent replacement for plastic tap tops which are constantly susceptible to stress cracking and failure. The ease with which brass can be hot stamped, polished and plated means that modern designs of brass tap tops are available with lifetime expectancy equal to that of the tap.

Our Extrusions produces Brass Extruded Rods in solid forms and in various shapes like Round, Hex and Squares which are available to suit a wide variety of engineering applications.
We Provide Quality Metal Components As Per Your Requirement.